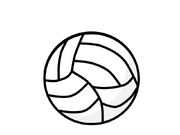 Volleyball is a contestant on TOATI. He is is known to be the one who recieves the least dislikes. (Others including Bowling Ball, Juicebox, etc). Volleyball has a decent chance of winning TOATI because of this. But has a possible low chance due to him joining late.
I Said Can we just do the elimination! Volleyball That Son of That Beach
Personality
Edit
Weird, nice, goofy and semi-random:3
Information
Edit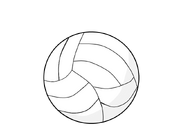 Gender: Male
Episode Eliminated: That Son Of A Beach
Place: 10
Friends: Bowling Ball, Skittle, Muggy, Chilipepper, Crown, Spoon(possibly), Cone, Lemon(possibly), Chilipepper
Enemies: Boomerang, Pizza(possibly), Starry, Football,
Ad blocker interference detected!
Wikia is a free-to-use site that makes money from advertising. We have a modified experience for viewers using ad blockers

Wikia is not accessible if you've made further modifications. Remove the custom ad blocker rule(s) and the page will load as expected.