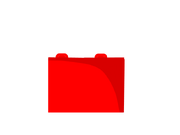 Lego was one of the 10 contestants that could've join the game in episode 5, however lego got 2nd place in the first RC contest and got defeated by bally (who is one of the most hated) Lego was recommended by bkshawgogo. Lego was also on BFDIA 5b, Object Mayhem, and Object universe, and coincidently, lego is no longer shown on any of those shows. Lego is like shell (wierd and dumb personality)
Ad blocker interference detected!
Wikia is a free-to-use site that makes money from advertising. We have a modified experience for viewers using ad blockers

Wikia is not accessible if you've made further modifications. Remove the custom ad blocker rule(s) and the page will load as expected.